Handcrafted in Yorkshire and beautifully presented, our luxury biscuit set boxes and cake treat boxes make the perfect gift. We offer a UK wide postal service of all our cake and biscuit boxes. Our cake sample boxes are open to EVERYONE to order, whether you fancy a sweet treat to brighten your day, a birthday gift, have a reminder of your wedding cake flavours or send as a surprise gift.
Should you require any assistance do not hesitate to contact Dominique on info@poppypickering.co.uk or telephone 01943 863306.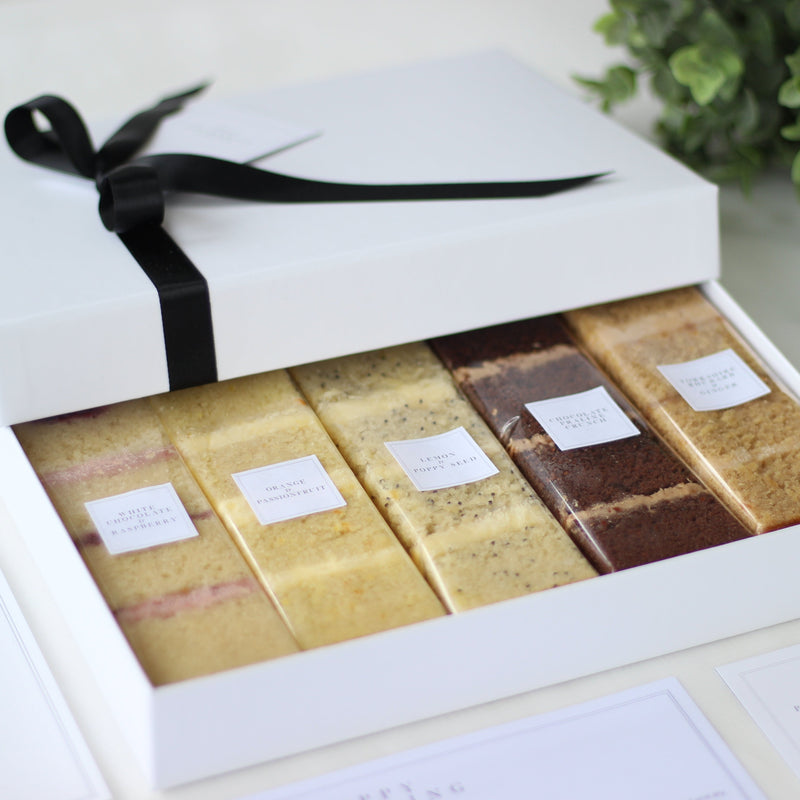 Luxurious Cake Sample Box
A luxurious cake sample box containing five delectable slices of handmade cake.
View Details